The newly established Translational Research Institute (TRI) at Baylor College of Medicine seeks innovative and disruptive technologies, techniques and countermeasures to enable and enhance human exploration of deep space. We are soliciting proposals from any US-based biomedical researcher or company, regardless of previous NASA funding.
Funding topics of current interest are:
Omics capabilities for use during spaceflight missions

Long duration medication stability

Human brain imaging

Inflight surgical capabilities

Increasing organisms' resistance to radiation

Pharmaceuticals that preserve muscle mass

Inflight production of fresh food

Microbiome based therapies for improving health in spaceflight

Lymphatic imaging in microgravity
The details of this TRI research announcement (NNJ16ZSA001N-TRI) may be viewed at
https://tinyurl.com/BCM-TRIMar17
Proposers must submit a letter of intent through nspires.nasaprs.com by April 10, 2017 in order to submit a full proposal. A pre-proposal webinar, during which TRI management will answer questions regarding the research announcement, will be held on March 23, 2017 and is open to all interested proposers.
-----------------------
The Translational Research Institute (TRI) is funded by a cooperative agreement from NASA to Baylor College of Medicine with consortium partners California Institute of Technology and Massachusetts Institute of Technology. The Institute's mission is to lead a national effort in translating cutting-edge, emerging terrestrial research into applied space flight and to support human risk-mitigation for exploration missions beyond low Earth orbit.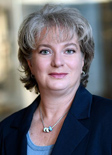 Virginia Wotring is the Science and Technology Integration Manager (STIM) within the National Space Biomedical Research Institute's Headquarters, a nonprofit associated with NASA's Johnson Space Center. She is Assistant Professor at the Center for Space Medicine and the Department of Pharmacology at Baylor College of Medicine and conducts research on the use and actions of medication in the unusual environment of spaceflight. Her currently funded projects include the design and implementation of a new iOS-based app for iPad collection of medication use data directly from crewmembers during spaceflight missions and an examination of potential alterations in pharmacokinetics associated with the spaceflight environment. 
Key Note Speaker at Excipientfest Americas
Longterm Space Flight and its challenges for Pharma and Biotech Industries